About Us
Difficult repairs are our specialty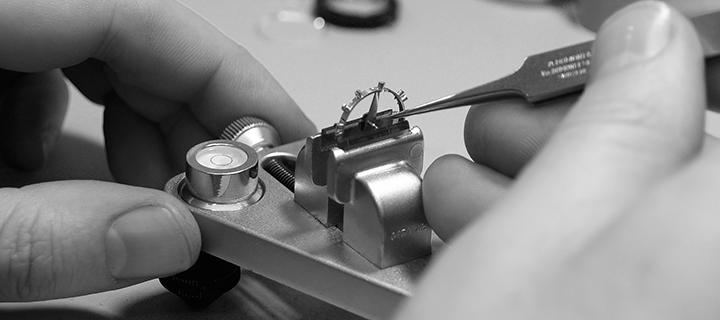 Birkett Watches was established in 1999 by Ben Birkett as an independent repair facility for all timepieces. His goal from the beginning has been to provide the finest quality and most comprehensive watch service in Australia.
We provide watch repair and restoration services for anyone seeking the best possible result: retail clients, jewellery stores, watch collectors, vintage dealers and watch manufacturers. Difficult repairs and complications are our specialty, for any kind of timepiece, vintage or modern.
Get in touch with our friendly staff for more information.
All work is undertaken in house by fully qualified and experienced watchmakers, who are passionate about what they do, and all work comes with a one year warranty.
The workshop is equipped with state of the art cleaning, timing, and water resistance testing equipment and all the machinery required to fabricate new parts to the highest of standards and finest levels of tolerance, along with specialist tools such as a nitrogen filling station and high alitltude pressure testing apparatus.
To be able to provide the highest level of craftsmanship, we have invested in a dedicated jewellery section with all the equipment needed to fabricate or repair any part required from precious metals. These facilities are essential to our restoration service.
Genuine parts are used wherever possible, and we have an enormous selection of new and vintage watch parts in stock, including original new old stock crystals and movement parts. For modern watches, we can source parts from the top Swiss watch companies and many suppliers overseas. We will also make custom parts when needed, and have the equipment required to restore watch cases and bracelets to as-new condition.